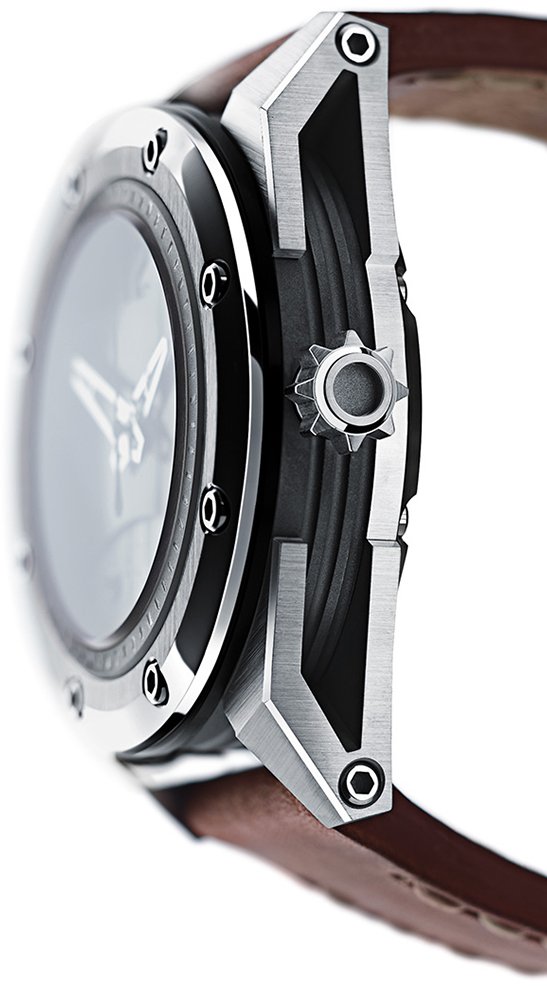 TIME TO DISCOVER
THE ENDLESS POSSIBILITIES
of the

EQVIS VARIUS

.
---
The EQVIS Varius is much more then just a watch. It is many watches. All in one. Its patented bezel- and strap-changing systems along with the Varius tool make it easy and fun to transform it in endless ways. Over and over, again and again.
Both rings - the changeling on top and the divider inbetween - can easily be exchanged for a evergrowing variety of new looks, simply by removing the eight screws on top. The tool to do so is already included in the starter package, as well as two extra changelings and an extra strap. You can try it out yourself right away and find out, why we call the Varius your one watches. The hardest part may be to choose one look over another, especially, when you increase your possibilties, by adding more changelings, dividers and straps to your portfolio.
Switching dividers and changelings is just one part of the fun. How about easily switching watch straps, allowing for a wide variety without restrictions? Without the risk of scratching the watch itself and without feeling the need for more than two hands? The patented Varius strap changing system will make that a fun and easy experience as well.
So much regarding where the Varius got its name from. Let's talk about the "Q" in EQVIS: It stands for quality and is one of the most important features of the Varius. It is why each and every component - with the exception of the movement - was designed in Germany and manufactured in Switzerland. 100% German designed. 100% Swiss made. 200% passion. Those are our ingredients for the high end watch recipe called EQVIS Varius that we believe will be to your taste.
Start
Inside the VARIUS Package you will find...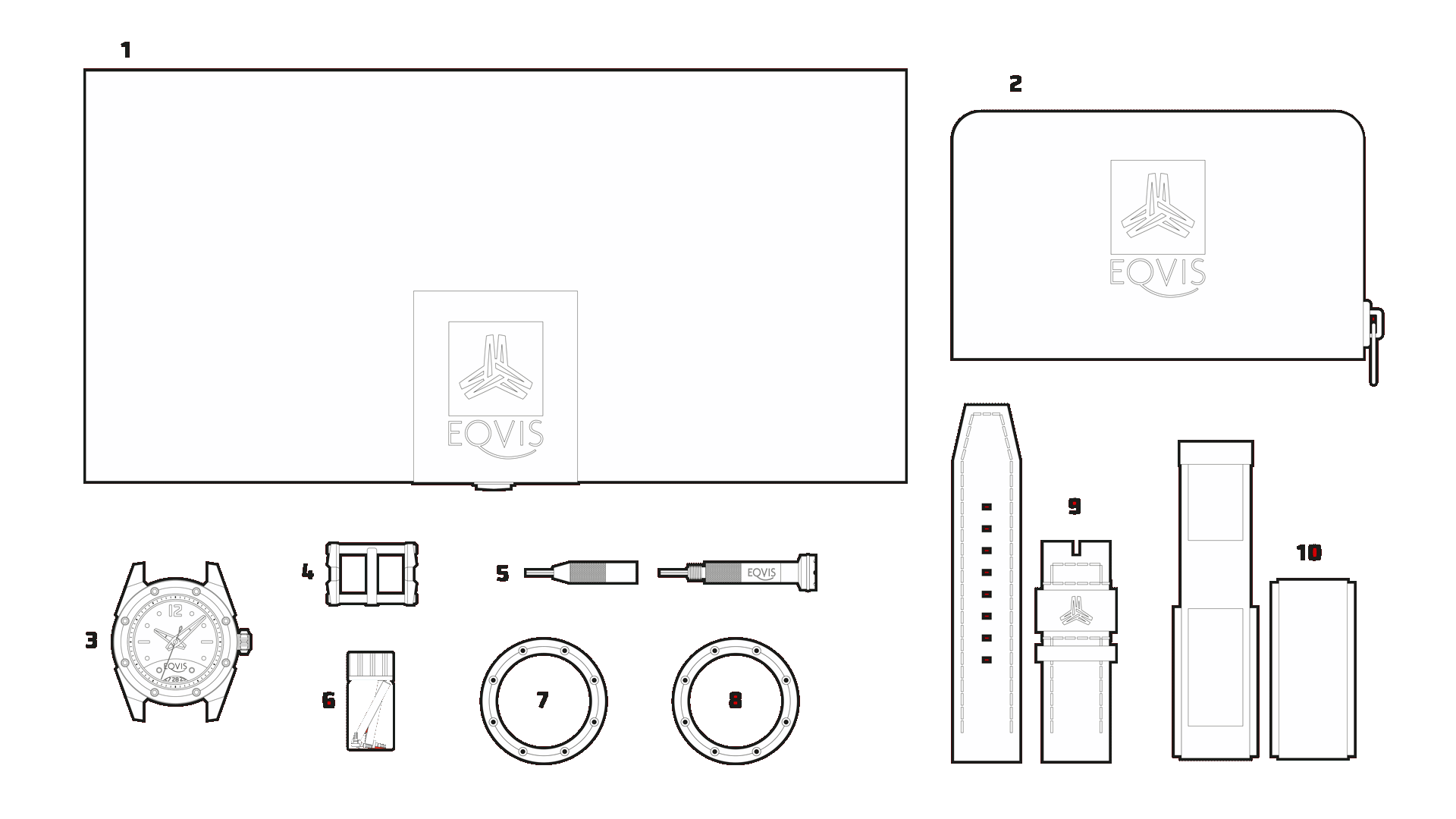 watch box made from walnut wood
leather travel case for accessories
EQVIS Varius, your one watches
buckle for use with both supplied straps
two-piece watch tool
glass container with four spare screws and two spare screw pins
changeling made from bronze (CuSn8)
changeling made from forged carbon
leather watch strap
synthetic watch strap
Not pictured, but also included external packaging, paperworks, polishing cloth
Six Variations... for the start...
  

Expand your possibilities!